What we do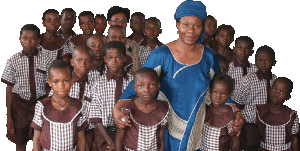 Women are major factors in sustainable development. Sustainability is the key to development. Sustained development cannot take place without women as equal partners in development. Better opportunities, empowerment, higher prestige and proper status in the world will create a significant influence on sustainable economy, social and political development. Championing the course of womanhood, rural and community development among selected communities in Nigeria is our main focus, purpose and goal.
RWF believes that women are partners in sustainable development and therefore should take a centre stage in developmental issues that concern them. The youths; especially girls are considered to be the future mothers of families and the nation. Their issues are paramount to sustainable development. Their education, healthcare, and their future are areas RWF attend to. The family economy in Nigeria is a concept that includes issues of production, marketing, savings, investment and capital making. Women in Nigeria contribute about 27% of the labour force of 66 million (1999 est.). About 84% of women in the rural areas are involved in agricultural work, however the rate varies from one region to another. In some parts of the country, rural women contribute about 75% of food and crop production, and therefore can be considered as a great contributing factor to food security.

Read more about our programs...