Our Mission and Vision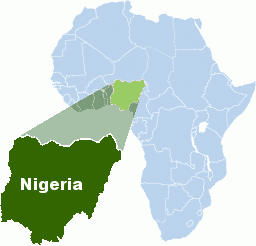 The Rural Women Foundation (RWF) is a non-profit, non-governmental and non-political voluntary organisation, established in 1997 and registered with the Corporate Affairs Commission (CAC) in 1999 (RC: 12,057) as a foundation whose objective is to raise the development potential of the rural poor to enable them lead an adequate and self-sustainable life in the rural society. RWF also fosters partnership and collaboration between and amongst its communities through its various activities on HIV/AIDS.
With its focus on community development, the foundation has a defined target group: rural women, the girl-child, women living with HIV/AIDS, out of school youth, orphans, etc. The Foundation acts as a "voice" for the rural women and also contributes in the areas of gender inequality and to promote income generating activities for the rural women.
Mission Statement
Improve the lives of women and children in local communities through education, health, economic empowerment and social amenities.
This is made possible through:
Training on income generating activities

Ensuring economic self-reliance and empowerment for the rural poor

Training on innovative techniques in agriculture and cottage industries

Creating appropriate educational and hygienic infrastructure

Constructing appropriate water and sanitation infrastructure

Ensuring the creation and maintenance of a revolving loan scheme for construction of independent economic base

Rural health provision and development

Provision of legal support for the rural women
Vision Statement
Believe in an improved society that raises the standards of living of women and children.