News and events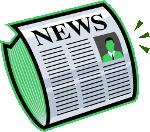 August 2011
RWF performed the official handing over ceremony of the proposed site for the Mercy Orphanage at Ukpo in Anambra State, Nigeria. An 11 plot land was given to RWF since 2010 to use for putting up this important orphanage centre. HRH Dr. R.C. Eze, the Igwe of Ukpo attended the ceremony and officially handed over the land to RWF staff in front of his cabinet members and many community members from Ukpo.
The Governor of Anambra state was represented at this important ceremony by Prof. Chinyere Okunna, the Commissioner for Budget and Economic Planning as well as many members of the press who covered the occasion.

Project information

Photo's of the handing over ceremony

Video of the handing over ceremony
---
April 2011
RWF organised its first board meeting in 2011 at Abuja, Nigeria on 30 April. The second board meeting is scheduled to take place in August 2011 in Abuja, Nigeria. had its first board meeting in 2011We are organising a board meeting in Abuja.
---
August 2010
We had a very sucsessfull fund-raising in Abuja. Read all about it in our press-release.
---
May 2010
RWF introduced the ZAIN Closed User Group communication system for all members of staff. This system enables all RWF staff members to communicate freely amongst themselves and also facilitates connectivity to other partners outside of the user group system.
---
May 2010
Ms. Kelechi Ihedimbu is no longer a staff of RWF.
---
April 2010
Mrs Stella Okon is no longer a staff member of RWF. Mrs Stella Okon was disengaged from RWF on 2nd April 2010.
---
March 2010
OVC's in Acada Centers in Anambra state joins other children in the state to celebrate Children's Day in May.
---
Februari 2010
RWF prepares the 2009 annual Report